Chloe celebrated her 5th birthday and it was a milestone that we never dare to dream of. We thank God for protecting her and giving us the chance to continue having her with us. It was  amazing to walking this far with her!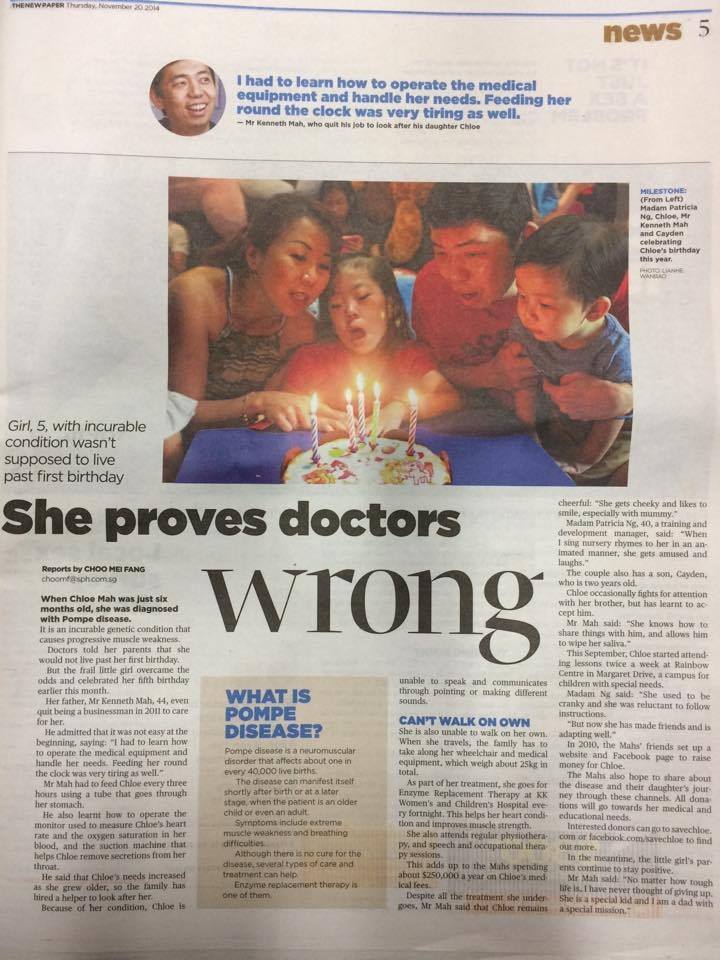 We do not know how many 5 years we will have with but that's not important as long as we enjoyed everyday having her with us. The best reward is having to see her smile every morning.
Read about what we have to say to her on this special day!